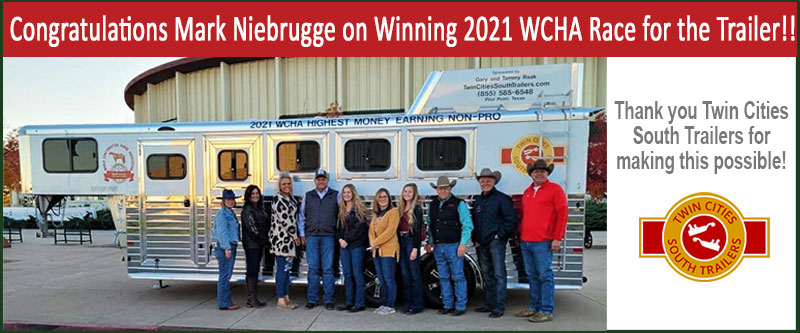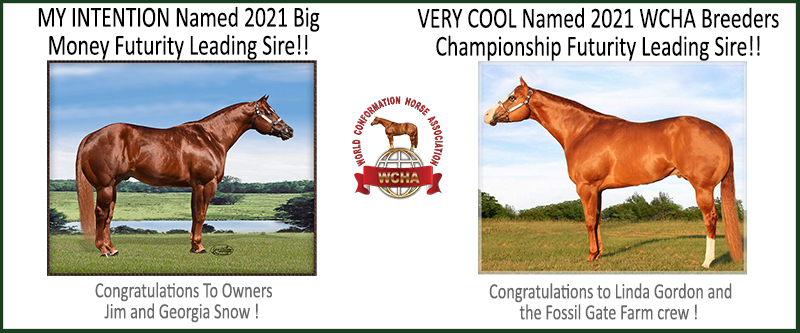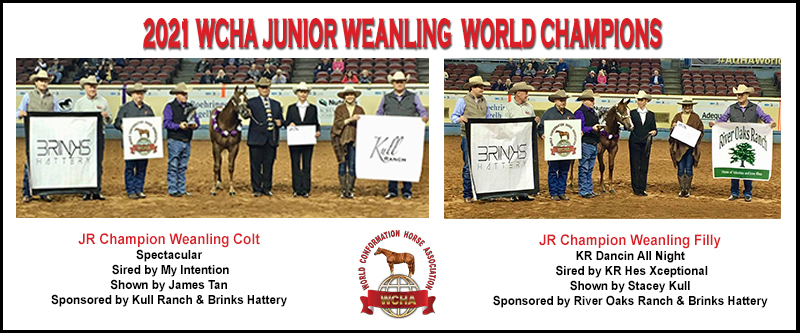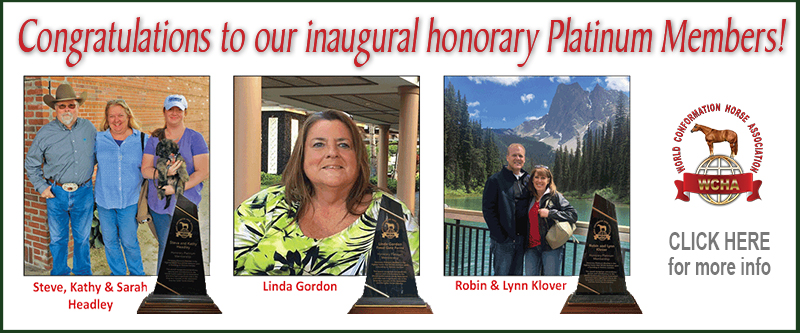 WCHA-Race-for-the-Trailer-Winner-2021-v2
WCHA-2020-Platinum-Members-slider-v1

---
MARK YOUR CALENDARS !!!
Dates for our WCHA Breeder's Championship & Big Money Halter Futurities
will be September 24th through October 1st
TENTATIVE SCHEDULE

---

WELCOME TO OUR WCHA BREEDERS' CHAMPIONSHIP SHOW !!!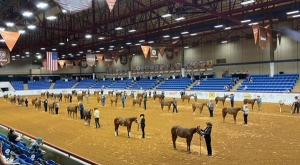 Each year as I calculate payouts and make final preparations for our WCHA Breeder's Championship Show I can't help but reflect on how far we've come in our growth of our showcase event of the year. With you, we've built something special that continues to grow in all phases each and every year since 2016 , your love of your horses and the passion to breed and compete drives us forward.
Other than a two year absence I feel blessed to be your futurity manager from since our inaugural event in 2011, my primary focus has been to develop a program that non pro competitors feel comfortable supporting because they are who support all entities of the halter industry by breeding mares, buying babies, and supporting our trainers. I'm thankful for a revolving and supporting Executive Committee with the same goals !! Each and every year for the past 6 years we have exceeded the previous year in both number of entries and monies paid out, this year has followed the same upward trend:
For 2022 we have a 40% increase in entries in WCHA Breeders, (1270) 54% increase in Big Money (580)
For comparison to grasp the growth of these futurities in the past five years in 2016 there were only 289 entries when futurity was in Indiana, there were only 48 total entries in the Big Money Futurity in 2016 and it has grown to 580…..each year since 2016 we have seen phenomenal growth each and every year !!
Paybacks in WCHA Breeder +23%: In 2021 we had a $496,000 to $644,000 this year. Big Money +41%: $220,000 to $311,000 this year.
OBE, a program that rewards those who compete with horses they raise, +41% with paybacks of $35,000.
Intermediate Non Pro Division: This is a program I'm very proud of, Intermediate Non Pro is anyone who has never won a world or reserve world title, those competitors just getting started or those who don't have the means to purchase world class horses and usually show horses they raise. This year we are paying pack $72,000 to Intermediates!!! This has grown by over 300% in past two years. Intermediate Non Pros also get a free entry into their regular non pro class AND the open class so its quite an incentive to participate.
Just a few words on our philosophy regarding overall paybacks. We have numerous divisions within each class to earn monies, yes this divides up our purses whereas if we just had an open and non pro our first place horse would receive eye popping dollars, however that is only beneficial to those first few horses rather than paying as deep as possible. I think you will see our first place paybacks are still significant but our goal is to reward as many people as possible.
In addition to seeing wonderful horses at this halter extravaganza we want to entertain you and make this a "fun-filled" week socializing and meeting new friends from across the country. The first social event we have planned is a Conformation Educational Seminar with AQHA/APHA Judge Tim Finkenbinder. Tim has conducted the Judge's Seminars for AQHA for several years and was instrumental in developing our WCHA Judges Program. Also……..Jennifer Jubb/Ricky Young and Kevin & Shirley Mccary will be co-hosting a Pizza Party with free food and drink for all WCHA & APHA stallion owners and futurity participants. Come join us Tuesday evening after the last halter class of the day !! I also want to invite you to our WCHA Hall Of Fame Banquet Wednesday evening, September 28th right here on the grounds of Will Rogers in the Roundup Room. This event was sold out last year so if you haven't bought your dinner tickets you better rush over to Dawn Causey or Berta ASAP. The event will start approx. 30 minutes after the last halter class of the day with a social cocktails followed by delicious sit-down dinner, Live auction, with Silent Auction followed by an entertaining presentation of each inductee. And then on Friday, evening WCHA will host our annual WCHA Exhibitor's Appreciation Party with food, drinks, fun and games. This year will feature the Western Son Vodka Bar sponsored by Chris & Amy Page with vocal entertainment with up and coming Country artist Zack Page.
Each day we have a free social gathering for participants such as the APHA sponsored BBQ luncheon to a pizza party or the WCHA Exhibitor Appreciation Dinner that features a fun filled competition that everyone can participate within.
"Our goal at WCHA is to first and foremost provide a venue that promotes quality horses that are conformationally correct," says Falcon. "However, we also want to ensure that everyone coming to our event feels appreciated for participating and has a good experience, we want all competitors to be judged fairly, to give paybacks to as many levels of competition within non pro, intermediate non pro, youth, color classes, Owner/Breeder, youth and open divisions…… and then send them home wanting to breed mares in hopes of returning next year with a futurity champion ! Plans for 2022 are underway !!
In closing, a huge thank you to our stallion owners for being the primary contributors of our futurity programs, and also a HUGE thank you to APHA, Executive Director Billy Smith and the great staff that have been so gracious in allowing us to partner with them this week in promoting "halter horses". And also thank you to my partner and your futurity secretary, my wife Berta, probably the most important clog in our futurity machine !!
Don Falcon – WCHA Executive Director and Futurity Manager
2022 Futurity Nomination Forms
Urgent Reminder: You MUST Nominate All Weanlings, Yearlings, Two Year Olds
and Three And Over Horses To Be Eligible For Competition In 2022 !!!!!.
One Nomination And Horses Are Eligible For WCHA Events and Big Money Futurity!
2022 Futurity Entry Forms
2022 Futurity Schedule & Stall and RV Forms
The stall & RV deadline is September 1 to avoid late fees.
The contact information for Halter Million stalls & RVs is:
haltermillion@apha.com
817-222-8460
---
---