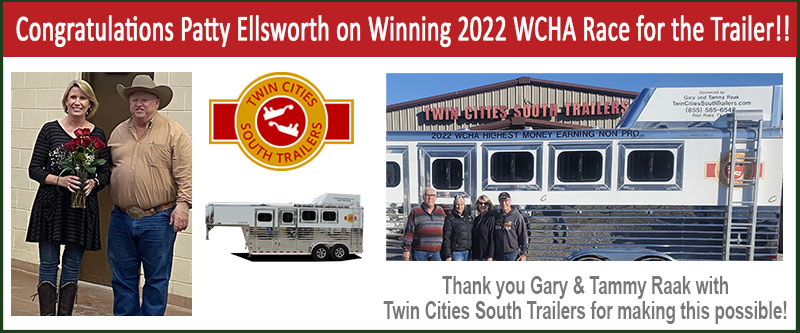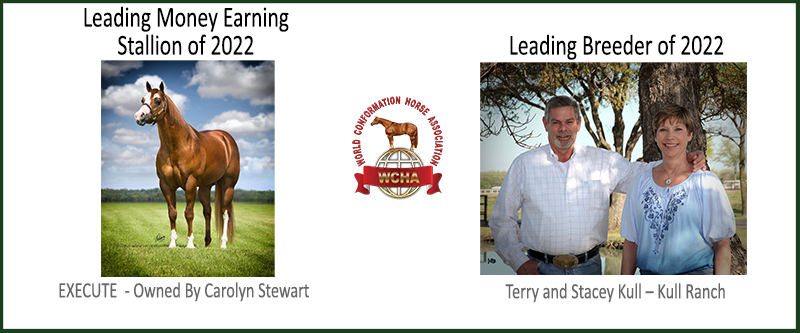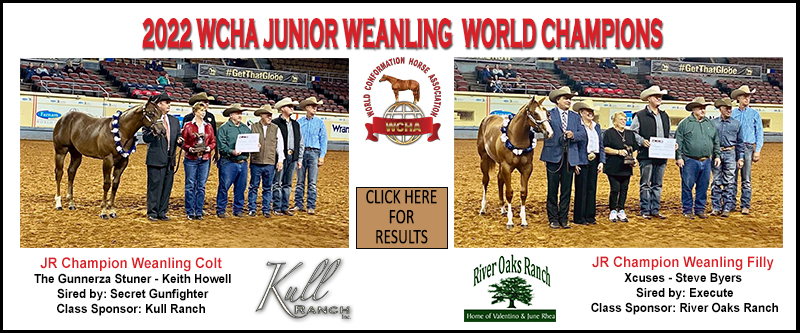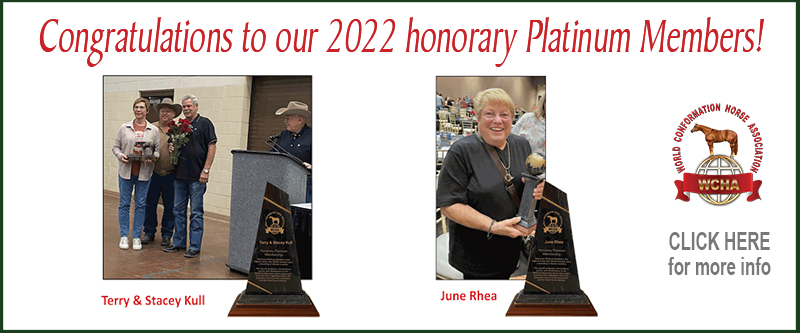 WCHA-Race-for-the-Trailer-Winner-2021-v2
WCHA-2020-Platinum-Members-slider-v1

---
***** 2023 FUTURITY ENTRY FORMS & HOTEL INFO *****
---
Welcome to WESTERN HAULER, WCHA's newest Association Partner !!!
Western Hauler custom trucks have been in business since 1982 and was created by Wayne Bell who saw the need for a flatbed vehicle for pulling horse trailers. Being in the Equine business himself since the early 1960's and always fixing up his own rigs, he transformed a truly normal flatbed to what they produce today. Along with the help of good friends who also liked the idea, Western Hauler started building for the public in 1982. Their saying "Friends who are customers and Customers who are friends" is made true with dedication from their long-time employees providing unsurpassed customer service.
Western Hauler is family owned and operated. Their tradition carries on today with Wayne, Larry and Melody Roberts. Halter horse enthusiasts and still competing, Wayne Bell and Larry Roberts are proud to be founding members and lifetime members of the WCHA and now association partners.
---
FROM THE DESK OF


Randy Jacobs



January 23, 2023

Happy New Year WCHA Members,

Goodbye 2022 and all of it's challenges and successes. All challenges bring opportunities. 2023 brings us many. It's up to each of us as WCHA members to take advantage of all the opportunities 2023 provides.

I am grateful for the opportunity to serve as your president for 2023. I enjoy giving back to the industry that has been so good to my family over the last 30 years. This is a big year for our family as I have decided to step back and give my son, RJ, more responsibilities at our business while my wife, Holli, is retiring in May after 34 years of teaching. We are excited to have more time to travel, and we are looking forward to attending the WCHA futurity this fall.

Holli and I reside in Dover, Ohio and own Dac Vitamins and Minerals, which is a complete line of vitamins and mineral supplements for horses. We also have a show contender line which is for all livestock and recently we developed a line of canine supplements. We are blessed to have our children very involved with the business. RJ is the general manager and his wife, Aubrey, is the regulatory manager. Our daughter, Molli, manages the social media. Molli, Aubrey and RJ all grew up showing horses and the girls are still showing today.

WCHA has set new records the last few years. It is exciting to know that membership numbers are up, and entries and futurity payouts have increased. My hope is that we can continue on this path. As a WCHA member you can be proud of the state of your association and you can count on the leadership to continue this success in 2023.

WCHA continues to look for programs to allow for growth and diversity in years to come. I hope that knowing this gives you, the breeder, the exhibitor, and new members confidence in the future of our organization. Feel free to contact me at 330-204-0345 or randy@feeddac.com.

Sincerely,
Randy Jacobs
randy@feeddac.com
330-204-0345
---
MARK YOUR CALENDARS !!!
Dates for our 2023 Futurities are as follows:
Yellow Rose Futurity – Held In Conjunction With 2023 Pinto World Show
Big Money Futurity – Tentative Dates: September 25, 26, 27 – 2023
WCHA Breeder's Championship – Tentative Dates: September 28, 29, 30 – 2023
WCHA Junior Weanling Slot Classes – Held Within AQHA World Championship Show – 2023
---

$1,030,450.00 TOTAL PAYOUTS FOR 2022WITHIN ALL WCHA SPONSORED CLASSES
WE CONGRATULATE OUR HIGH POINT WINNERS!