The Yellow Rose Futurity has been rescheduled to September 26 & 27 !
To be held in conjunction with WCHA Breeder's Championship & APHA World Championship Show.
First Option To Enter August 1st
Still Accepting Stallion Nominations – Only $200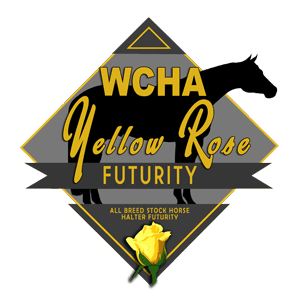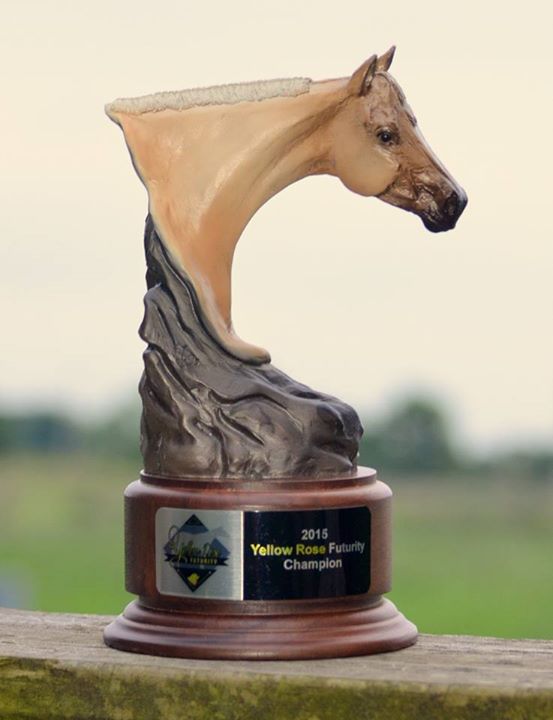 The Yellow Rose Futurity is a WCHA event that has been rescheduled to be held this year within the WCHA Breeder's Championship Futurity, held in conjunction with the APHA World Championship Show in Fort Worth, Texas. The Yellow Rose classes will be held on Sept 26 and 27 at Will Rogers Equestrian Center and will include halter stakes classes for yearlings and two-year-olds sired by WCHA Yellow Rose Futurity enrolled stallions. Stallions can still nominate at a flat rate $200 fee, this fee can be paid by the stallion owner or an interested participant. 100% of stallion nominations, less office and award expenses will be added to the purse. The first option to enter has been extended to August 1 with second option Sept 1 and again on Sept 22nd. Enter early, save $$$.
So that yearlings don't have to show "one more time" in a schedule of Big Money, WCHA, APHA Gold and APHA World Show competition the Yellow Rose yearling classes will be held within the WCHA Breeder's Futurity, the Yellow Rose Two Year Old classes will be held separately with an additional color division within each two year old class. The WCHA Breeder's Futurity already has a substantial color division within the yearling classes.
This is a WCHA Sponsored Event so all horses must also be nominated into the WCHA Breeder's Program to be eligible. These class are open to ALL BREEDS, ANY COMPETITOR (Open-Non Pro Amateur-Youth) All WCHA rules and regulations will be followed at this event. Any stallion owner interested in being added to the WCHA list, please contact the WCHA office.
All exhibitors must be current members of WCHA.
The Yellow Rose Futurity is an event counted in the Race For The Trailer, all monies earned at this event by an Non Pro Exhibitor will be tabulated for year end standings. The use of new 3 horse trailer for an entire year will be awarded to the highest money earning non pro for 2020 donated by Official Trailer Dealer of WCHA "Twin Cities Trailers South".
For more information on how to enter or nominate a stallion into the Yellow Rose contact Don Falcon falconranch@earthlink.net or call 480-229-9767.