WCHA Junior Halter Classes at AQHA World Show
In an effort to create new opportunities for limited competitors and late foals, WCHA added two new halter classes to the AQHA World Championship Show starting in 2018 – Junior Weanling Fillies & Junior Weanling Colts
2021 WCHA Junior Halter Classes at AQHA World Show
In an effort to create new opportunities for Limited Non Pro competitors and late foals, WCHA is sponsoring two new halter classes to the AQHA World Championship Show – Junior Weanling Fillies & Junior Weanling Colts.
"The past two years we have had a wonderful response to these junior classes primarily because it gives our late foals an opportunity to compete "at the World Show whereas in the existing AQHA all age class these younger foals are not mature enough to compete pound for pound with their older counterparts ," states Don Falcon, Executive Director of WCHA.
The 2021 event will be offered as a Slot Class with 20 slots offered for Junior Weanling Fillies and 20 slots for the Junior Weanling Colts/Geldings. Each slot can be purchased at $500 per slot, sold on a first come basis prior to July 1st, 2021. If there are slots still available after July 1st the fee will increase to $600 until September 30th , your weanlings do not have to be named until October 1st . A Junior Weanling Eligibility: Foaled on or after March 1st, sired by a stallion enrolled in the WCHA Breeder's Futurity Program and weanlings nominated within the WCHA Breeder's Program. Slots can be reassigned or resold, anyone purchasing a slot from WCHA will have first right to purchase in subsequent years. Weanlings must be registered with AQHA, however horses can be double registered with AQHA/APHA with no color restrictions.
An additional "twist" to the format of the class is that the exhibitors must be a "Limited Non-Pro". "A Limited Non-Pro for these classes is defined as any Amateur or Youth exhibitor who has not won two (2) AQHA Level 3 World Championship Titles in the last five (5) years," explains Falcon. AQHA Select World and AQHA Youth World Championship, APHA World titles are exempt from this limited non pro status.
The 2021 both classes will have $5000.00 added in each class thanks to the generosity of June Rhea in memory of her stallion, Valentino for the Junior Weanling Filly class. Terry & Stacey Kull, Kull Ranch is adding an additional $5000.00 in memory of their stallion, KR Hes Xceptional, to the Junior Weanling Colt Class.
"The support June and Stacey and Terry have shown WCHA is outstanding and we are so appreciative of them along with June's partner, Kathy Smallwood and Kull Ranch managers, Monte and Anna Horn. If all slots sell and with the $10,000 in added monies we have the potential of a $36,000.00 purse for two classes of which we've paid out each of the past two years, we now create a WOW factor for these Junior Classes in a great World Show venue," Falcon explains.
For more information about purchasing a WCHA Junior Weanling Slot please contact the WCHA Executive Director Don Falcon at touchdownkid95@gmail.com.
THANK YOU to our WCHA World Junior Class Sponsors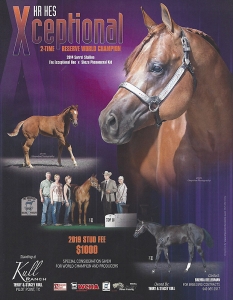 2020 WCHA Junior Halter Classes at AQHA World Show
CONGRATULATIONS TO OUR 2020 CHAMPIONS !!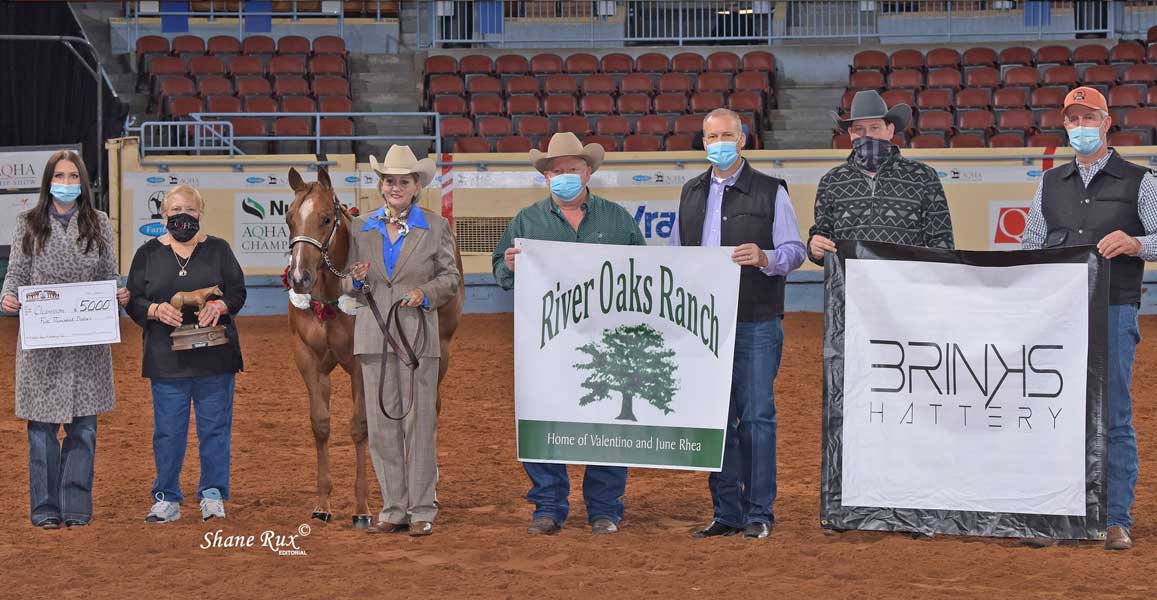 Omymy – Champion Junior FillyShown by Beverly SharpSire: My Intention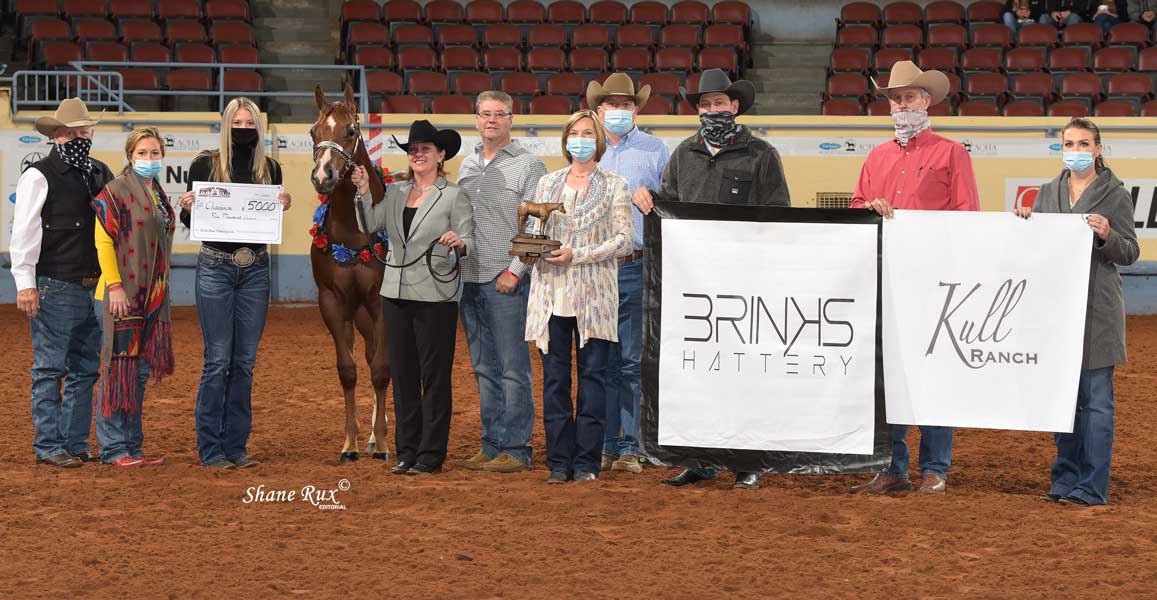 Remington – Champion Junior ColtShown by Shirley McCary Sire: Secret Gunfighter
2019 WCHA Junior Halter Classes at AQHA World Show
CONGRATULATIONS TO OUR 2019 CHAMPIONS !!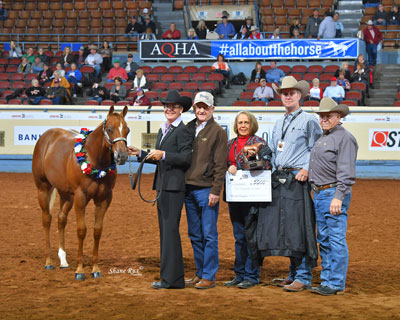 Delicious – Champion Junior FillyShown by Anne PrinceSire: My Intention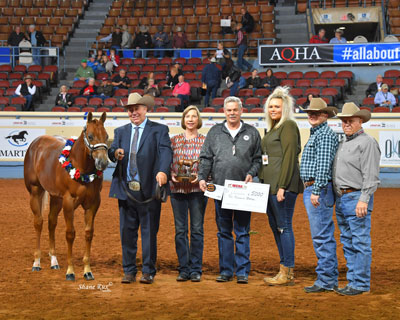 Cool Cool – Champion Junior ColtShown by Steve Wallinger Sire: Kid Coolsified
2018 WCHA Junior Halter Classes at AQHA World Show
CONGRATULATIONS TO OUR 2018 CHAMPIONS !!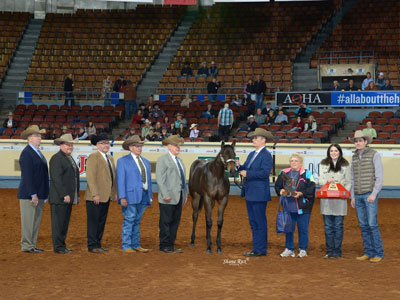 Magnificense – Champion Junior FillyOwned by Dan Fox – shown by Clint FullertonBreeder: Pamela Bucklew-WilderSire: Heza Secret Agent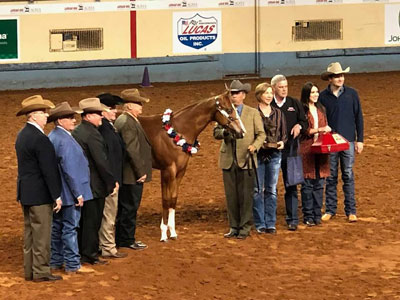 FG Speechless – Champion Junior ColtOwned by Terry Bradshaw – shown by JT Mitchell Breeder: Gary &/or Linda GordonSire: Very Cool