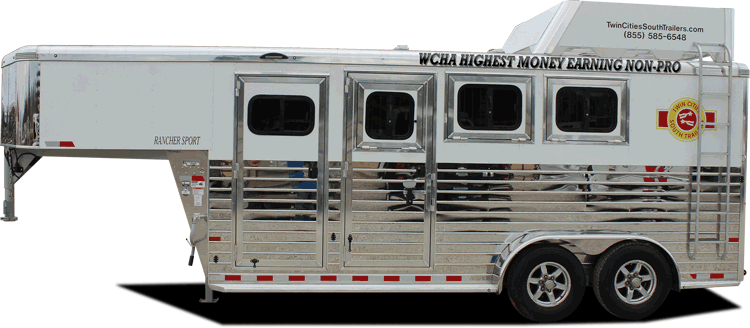 The World Conformation Horse Association and Twin Cities South Trailers "The Official Trailer Dealer Of WCHA" has partnered together to create an exciting incentive for Non-Pro halter futurity competitors who compete in multiple WCHA sanctioned events.
"The concept is simple," said Don Falcon, Executive Director of WCHA, "The Highest Money Earning Non-Pro Halter Exhibitor of the year will receive a new three horse, gooseneck trailer for the use of one year! All monies earned will count, including Non-Pro, Open, Color and Owner/Breeder/Exhibitor paybacks on multiple horses. Collectively, monies earned in all WCHA sponsored events will be tabulated towards the Trailer Race."
Included Futurities:
• The Yellow Rose Futurity, held in conjunction with the Pinto World Championship Show in Tulsa, OK in mid June – This is an All Breed Futurity
• WCHA Big Money Futurity, Fort Worth, TX, APHA World Championship Show – All Breed Futurity
• WCHA Breeders Championship Futurity, Fort Worth, TX, APHA World Championship Show – All Breed Futurity
• WCHA Junior World Championship Classes, AQHA World Championship Show, Oklahoma City, OK
"We wanted to both encourage and reward our Non-Pro exhibitors who compete at multiple WCHA events throughout the year," explains Falcon. "We can't thank our Corporate Partner, Gary & Tammy Raak and Twin Cities South Trailers enough for their support of WCHA. Not only do all of these participating futurities have great paybacks but now a well deserving Non-Pro will have a significant prize waiting at the end of the futurity season. Non-Pros are the mainstay of WCHA and to provide a trailer as a "Year-End High-Point Award" takes our futurities, and WCHA as an association to another plateau, it really is special time to be a WCHA Member," expresses Falcon.
Looking to purchase a trailer? Get your best deal at Twin Cities South Trailers.
###
For More Information on The Race for the Trailer contact:
Don Falcon – WCHA Executive Director
touchdownkid95@gmail.com
Congratulations to our Race for the Trailer Winners!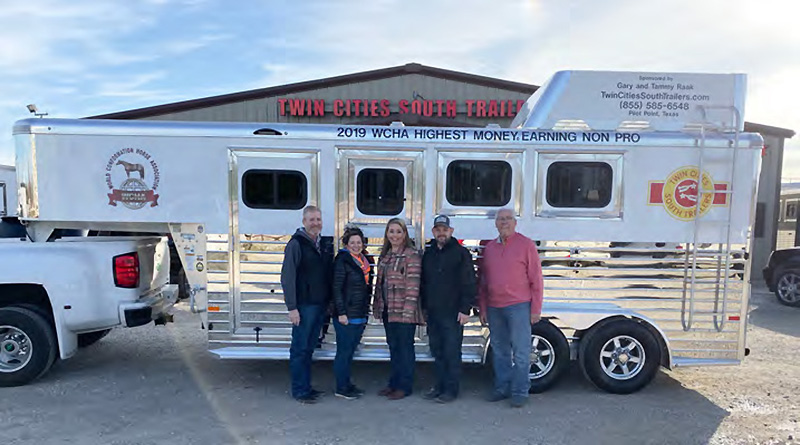 2019 – Cara Gibson-McMillian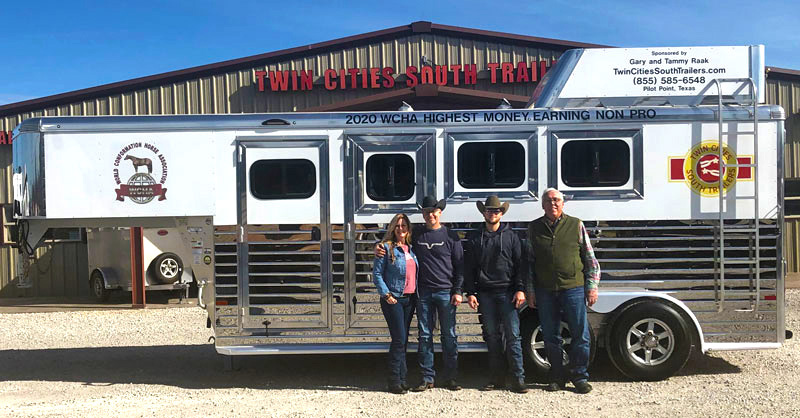 2020 – Chris Page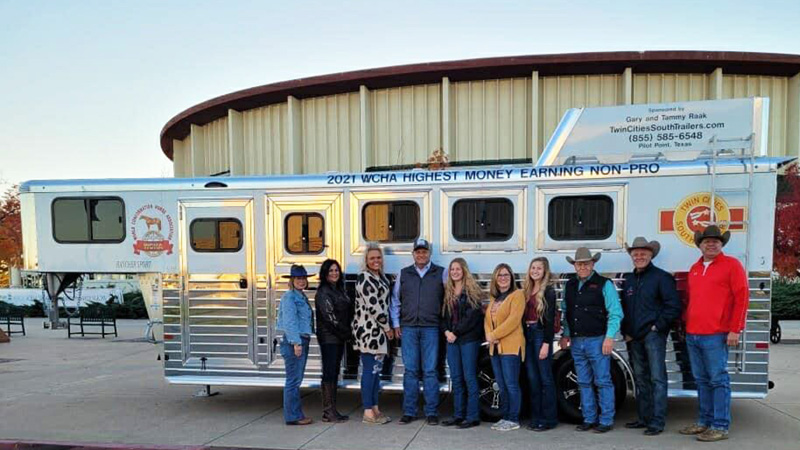 2021 – Mark Niebrugge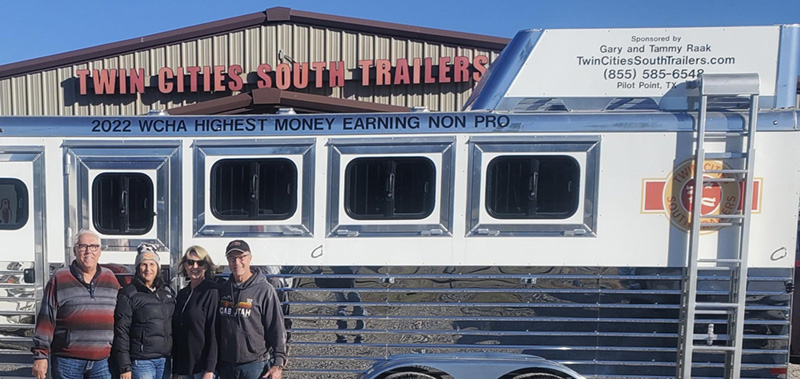 2022 – Patricia Ellsworth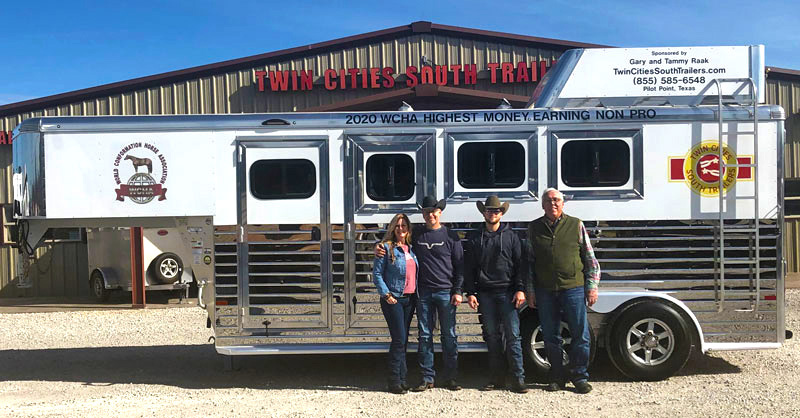 2023 – Chris Page