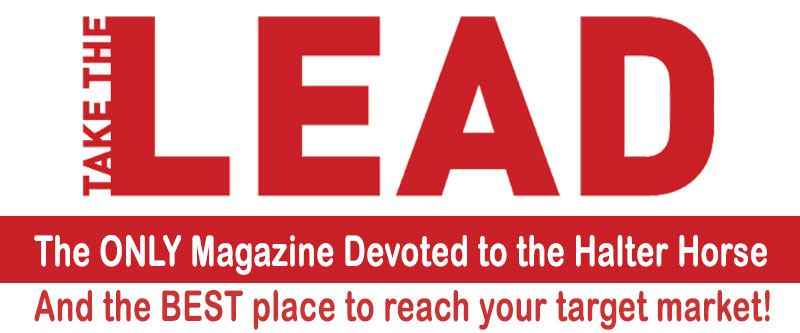 Introducing Take The Lead magazine, a quarterly publication dedicated to the halter horse industry. Filled with lots of editorial, and news surrounding the segment of the equine industry most important to all of us, HALTER!
Take The Lead is the only magazine targeting the conformation horse segment of our industry and is going to promote, and encourage participation in halter. Published by halter people for halter people.
Stallion owners and breeders don't be left out, get your stallion and breeding information directly into the hands of your target audience. As the Official Publication of the World Conformation Horse Association, all members, and all approved judges with AQHA, APHA ApHC, PHBA, PtHA, and the ABRA will receive this magazine delivered directly to their door. Copies of this magazine will also be available at all the major halter events throughout the country.
If you are involved in this business, you'll find no better value for your advertising dollar. CLICK HERE for our Media Kit containing our rate sheet, and design specs, which we're confident you'll find very affordable. Contact us today to place your ad!
Carmco Enterprises
320 North Church Road
Sparta, NJ 07871
973-903-1764
taketheleadmag@gmail.com