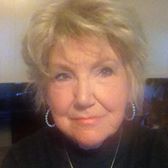 WCHA Founding Member
"Dee" Delores Darlene Bartek, 79, of Aubrey, TX, passed away Thursday, October 10, 2019 in Aubrey, Texas. She was born April 3, 1940 in Wenatchee, WA to Lawrence and Gladys (Torset) Swanson. Delores was a self-employed horse breeder, largely known for standing AQHA Leading Halter Sire, Temon.
"On Oct 10, a great lady passed away after battling cancer," says longtime friend, Laurie Takoff of Laurian Quarter Horses. "At one time, she was a pioneer in our industry and blazed the trails for other women to follow in her path. I will always cherish the fond memories I have of Dee and the incredible opportunity I was blessed with to have known her personally."
Delores is survived by her son, Ken Bartek and wife Veronica of San Jose, CA; daughter, Kinda Nicholson of Hollister, CA; five grandchildren; two great-grandchildren; and one brother, Paul Swanson of California. She was preceded in death by her parents, Lawrence and Gladys.