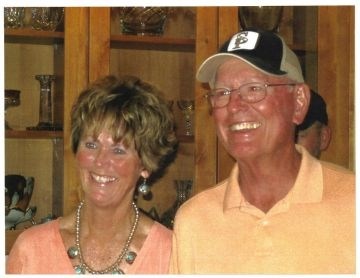 In Memory Of Dorn Parkinson
August 5, 1946 ~ July 8, 2021
WCHA Founding Member
Dorn Parkinson was born on August 5, 1946 in Phoenix, AZ to Roland and Margaret (Shirley) Parkinson. He was the oldest of six children. He graduated from Flagstaff High School in 1964 and shortly after that joined the Army. He was sent to Officers Candidate School, where he was promoted to Captain by the age of 20. He spent his armed service career in Korea. After that he returned to Arizona and enrolled in Arizona State University where he studied business and graduated in three years with honors. He was a lifetime member of the Delta Sigma Pi fraternity. In 1972 he met Debra (Debbie) Grauman while visiting family in Norris, Montana. They later married on June 25, 1974 and moved to Missoula, MT.
In the summer of 1975 Dorn was hired by Washington Construction as an accountant. Over the next 22 years he rose to become President and Chief Executive Officer of Washington Corporations. Throughout this time he worked with Dennis Washington, helping him to build a diversified portfolio of over 40 companies into what became a multi-billion dollar enterprise, serving in a leadership capacity and on all of the Boards of Directors, retiring in December 1997. Dorn was also active as an advisor to the University of Montana Rodeo Club, served on the U of M Business School Advisory Council and as a Director for The First Interstate Bank of Missoula. He was an extraordinary Business Executive and leader.
After his retirement he purchased a ranch in Kirkland, AZ and moved his family there to follow their passion of raising, breeding and showing World Quality Quarter Horses, and earning multiple World Championships. At the 2020 Pinnacle and Arizona Fall Championship Circuit, Dorn achieved a personal goal that he had set for himself. Having a mind for numbers and statistics, he decided he wanted to earn 6000 halter points as an exhibitor. That in itself is a hefty goal. He accomplished his goal with the vast majority of those points earned by horses bred, raised and fit by Dorn and Debbie.
Dorn served as a national director of the American Quarter Horse Association for several years after reaching tenure he was elevated to Director Emeritus. He also served as President of the Arizona Quarter Horse Association in 2007, as Treasurer for the past several years and a member of the Executive Committee of AzQHA at the time of his death. In 2019, the Arizona Quarter Horse Association recognized Dorn for his outstanding voluntary service to the association with the Dorn Parkinson Service Award. The perpetual award will be given each year to an individual who gives selflessly to the Association.
Dorn touched the lives of many across the nation. He was a generous, kind and loving husband, father, grandfather and friend. His smile and sense of humor will be missed by all who knew and loved him.