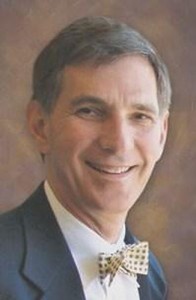 In Memory Of Rodney Edmund Dabagian
January 21, 1958 ~ October 4, 2013
WCHA Founding Member
Rodney E. Dabagian, passed away unexpectedly on Friday, October 4, 2013. He is survived by his wife of 23 years, Elizabeth (Beth) Dabagian, his children Hannah and Erik, his mother Betty Olson Dabagian and many other family members and friends who loved him.
Rodney was a graduate of Arizona State University and Thunderbird Graduate School of International Management. Rodney had a deep lifelong passion for horses and was actively involved as a youth, open & amateur exhibitor showing to Top 5 and Top 10 placings at the AQHYA World Show, the Congress, & the AQHA World Show.
Rodney was the owner of Congress Champion: 'Flashy Zippers Best' . In addition to being a WCHA Founding Member Rodney starting as a Youth was an AQHYA Executive Officer, Member of the AQHA Youth Committee for several years, had served on the PCQHA Board of Directors and was a lifetime AQHA member since 1977.
He was a loving husband, father and son; he enjoyed a long and successful career in finance; and he will be sorely missed.