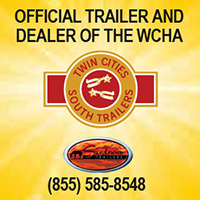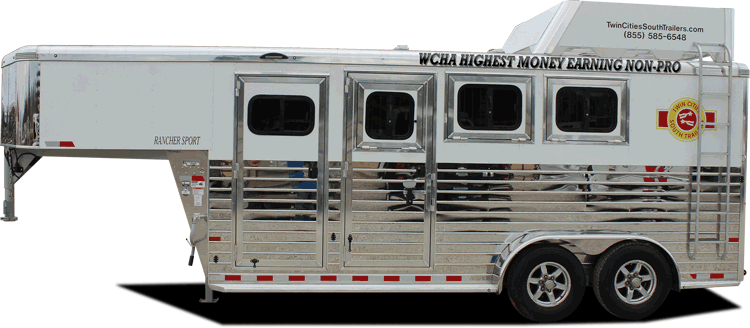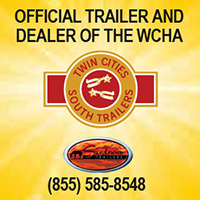 Race for the Trailer Non Pro Earnings Standings as of November 23, 2020
CHRISTOPHER PAGE – $24,040
ROBIN ROBINETT – $22,521
DR GIGI WOOD DAVIS – $20,186
LONN SMALLWOOD – $17,425
ADAM MATTHEWS – $15,867
ELIJAH C PAGE – $15,503
MARK D NIEBRUGGE – $14,221
JAMES L. TAN – $13,164
ANASTASIA KULL – $12,756
VICTORIA L HOYT – $12,495
ANTHONY BLADEN – $12,395
GEORGIA SNOW – $12,195
KATHRYN MITCHELL – $11,877
KARRY VOSS – $12,118
NATHAN J MILLER – $11,057
KIM ANDING – $10,813
JAMES MELVIN KIFE – $10,763
JOY STEHNEY – $10,121
GREG DAVIS – $9,893
SUZONNE FRANKS – $9,856
KAYD T BYERS – $9,753
DAVID BECK – $9,047
ISAIAH S PAGE – $8,620
SHELLEY D GRISSOM – $8,192
CHRIS TABLER – $7,630
KENSY G MAXWELL – $7,495
NANCY E DYER – $7,282
ANNA FINKENBINDER – $7,177
CARA MCMILLIAN-GIBSON – $6,802
JULIE C SMITH – $6,733
KEN P BERRY – $6,634
SUSAN VOEGELE – $6,006
ANDREA OLSEN – $5,689
RICKY D YOUNG – $5,543
PETRA CRUSE – $5,260
PATRICIA ELLSWORTH – $5,247
KATIE FOX – $5,144
SHIRLEY MCCARY – $5,000
BEVERLEY SHARP – $5,000
BEV HENRY – $4,843
AMANDA M WALLINGER – $4,754
SARAH HEADLEY – $4,167
KALE EVERSULL – $4,094
MAXIMUS SANTOS – $4,053
SHERRI BAKER – $3,766
STEVE BAKER – $3,749
SUSAN DARR – $3,574
2020 Race for the Trailer
Thackerville, OK – March 8, 2020 – The World Conformation Horse Association and Twin Cities Trailer South "The Official Trailer Dealer Of WCHA" announces the continuation of the Race for the Trailer again in 2020. "With the enthusiasm we saw at the conclusion of 2019 to win this prestigious title it was a no brainer for WCHA to provide this contest for our Non-Pro exhibitors again in 2020," said Don Falcon, Executive Director of WCHA. With great excitement I hereby announce and with the support of Gary and Tammy Raak of Twin Cities Trailer South… the Race is On!!!"
The Highest Money Earning Non-Pro Exhibitor at WCHA Sponsored Events for 2020 will receive a new three horse, gooseneck trailer for the use of one year. All monies earned will count, including money won in Open, Non-Pro, Intermediate Non-Pro, Color and Owner/Breeder/Exhibitor paybacks. Collectively, monies earned in several different events will be tabulated towards the Trailer Race; a list of sponsored events will be announced soon. Monies earned by Non-Pros in the WCHA Ranch Horse Versatility classes also count in the yearlong race. Most sponsored events are for offspring sired by a stallion nominated into the WCHA Breeders Futurity Program, The Big Money Futurity Program and the Yellow Rose Futurity Program all under the management of WCHA. Stallion nomination fees have been reduced for 2020 and WCHA is still enrolling stallions daily. If you have a horse sired by a stallion NOT enrolled contact the stallion owner so that you can promote offspring by his/her stallion within these exhibitor friendly events.
Not only will the participating futurities have great cash incentives, prizes and awards but now a deserving Non-Pro will have a significant prize waiting at the end of the futurity season. Furthermore, this is a means to encourage Non-Pros to attend numerous events throughout the year thus supporting the events that welcome WCHA member participation. Contact Don Falcon, on questions regarding sponsoring WCHA classes and or how to have your event listed as a WCHA Approved Event.
To be eligible for the WCHA Race for the Trailer, exhibitors must be a current WCHA Member and must compete in a minimum of three WCHA sanctioned events. WCHA events, entry forms, membership forms, rules of various futurities, eligible stallions can all be found on the WCHA Web Site at www.conformationhorse.com. Also follow our WCHA Facebook pages and if you are not getting our weekly news releases contact us to ensure your email address is updated.
"Non- Pro competitors really are the backbone of WCHA as breeders and exhibitors so to provide a trailer as a Year-End High-Point Award takes our association to another plateau, it is special time to be a WCHA Member," expresses Falcon.
Looking to purchase a trailer? Get your best deal at Twin Cities South Trailers.
###
For More Information on The Race for the Trailer contact:
Don Falcon
falconranch@earthlink.net