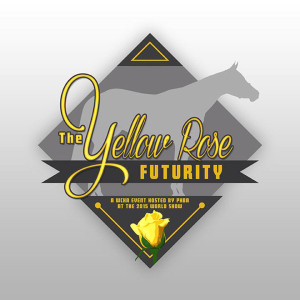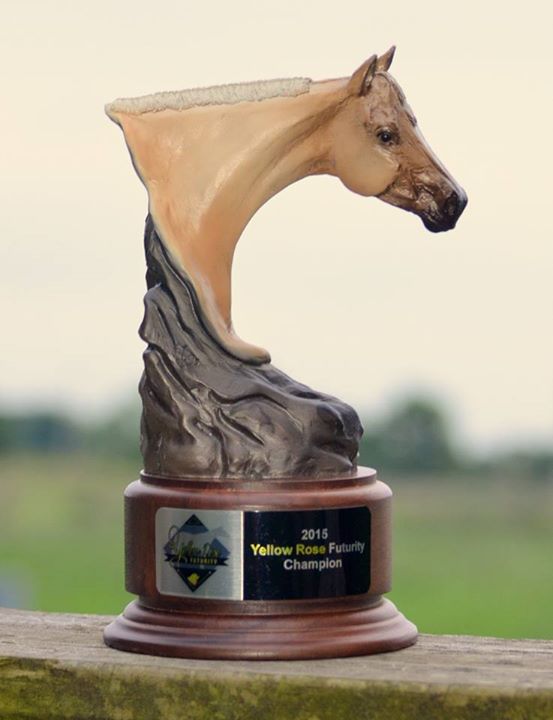 The Yellow Rose Futurity is a WCHA event hosted by the PHBA World Show in Tunica, MS for 2017. The Yellow Rose Futurity is open to all WCHA enrolled stallions including Paints, Appaloosas, Quarters, & Palominos. This event will feature 2017 weanling and 2016 yearlings sired by WCHA Futurity enrolled stallions. In order for offspring to be eligible to show, a $200.00 stallion donation fee was required.
To make both weanlings and yearlings eligible the Yellow Rose Futurity will be asking each stallion owner for a $200 donation fee that can either be paid by the stallion owner or an interested participant who has offspring sired by a stallion from the WCHA list. These donations will be added to each class purse.
Trophies, checks, and prizes will be awarded to the owner/ exhibitor at The Yellow Rose Futurity at the time of the show. All WCHA rules and regulations will be followed at this event. Any stallion owner interested in being added to the WCHA list, please contact the WCHA office.
Bonuses will be paid to the highest placing Palomino/ Palomino Bred weanling in each division of fillies, geldings, and colts. In order to be eligible for Palomino/ Palomino Bred bonuses the horse must be a registered with PHBA.
All exhibitors must be current members of both PHBA and WCHA and in good standing.
If you have any questions, please contact Anna Horn at 601-954-2335, or Terri Green at 918-438-1234.
2017 Yellow Rose Futurity Forms & Information
2017 Yellow Rose Futurity Stallion Nomination Form CLICK HERE
2016 Yellow Rose Futurity Results
2016 Yellow Rose Futurity Results CLICK HERE
2015 Inaugural Yellow Rose Futurity Results
2015 Yellow Rose Futurity Results CLICK HERE
A big THANK YOU to Three Nails Ranch (Billy & Suzonne Franks) and Dreamcatcher Ranch (Thomas & Mimsi Coon) for sponsoring the inaugural 2015 WCHA Yellow Rose Futurity!
Thanks to these Stallion owners for their enrollment in the Yellow Rose Futurity!
Acoolest Touchdown – Lorraine Wallinger
Cheer For Mocca – Wayne Jefcoat
Elvis White Diamond – Dana Galliano
Kid Coolsified – Steve Jensen & Billy Franks
Mister Awesome – Robert Kieschnick
Not Kiddin Me – Barbara Hoffer
The Home Run Kid – Billy Franks
Very Cool – Scott Trahan
Western Sundown – Beverly Baker