Book your hotel rooms NOW for the WCHA Breeders Championship & Big Money Futurities September 28 through October 2, 2021, held in Fort Worth, TX!
The following hotels have agreed to give WCHA $10 for every night that is booked in the block and "Provide YOU A Discounted Rate" as well!! Support the hotels that are supporting these WCHA events.FUN FACT… Every dollar generated in this great rebate opportunity will go directly into Futurity purses! The past 4 years $2000-$2500 from hotel rebates have gone back into your futurity purses.
DON'T DELAY AS THESE ROOMS WILL GO FAST.
You MUST book with Dawn Falcon Causey for reservations to get your special rates!
CALL OR EMAIL HER TODAY AT
dawncausey1@gmail.com
830-832-6740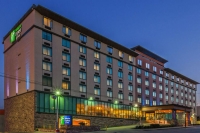 Holiday Inn Express
1111 West Lancaster Blvd. | Fort Worth, TX
$85 – Includes breakfast.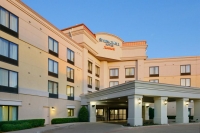 Springhill Suites University
3250 Lovell Ave | Fort Worth, TX
$109 – Includes breakfast.