WCHA is very pleased to announce that we have secured a block of rooms at two of the most sought after hotels close to Will Rogers during our futurity. Special rates have been discounted for WCHA members.
To make this even better, $10 from each room booked, per night, will be donated to WCHA and will go directly into the purse monies and contribute towards awards!!!!
Get a great rate at a great hotel and put money back into the futurity purses and awards!!!
Reservation cutoff date for both hotels is June 20th … DON'T DELAY AS THESE ROOMS WILL GO FAST.
Room must be booked DIRECTLY THROUGH DAWN CAUSEY
CALL OR EMAIL HER TODAY AT
DAWNCAUSEY1@GMAIL.COM
830-832-6740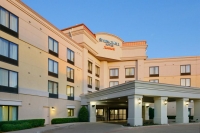 Springhill Suites
3250 Lovell Ave | Fort Worth
$124 for a King or two Queens
Includes breakfast. This all-suite property is only two miles from Will Rogers coliseum. Amenities include free WIFI, living area with pull-out sofa in each room, complimentary daily breakfast buffet, fitness center, outdoor pool, mini-fridge, microwave, coin operated laundry.
Hotel is smoke free and does not allow pets.
WCHA guests will receive free parking.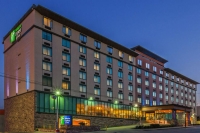 Holiday Inn Express
1111 West Lancaster Blvd. ! Fort Worth
$117 for a King or two Queens
Includes breakfast. Located about a mile from Will Rogers. Amenities include complimentary WIFI, indoor pool, fitness center, complimentary breakfast, and spacious rooms with fridge and microwave.
Pet policy: Two pets maximum and a $86.25 nonrefundable pet fee. Pets must not be left unattended in the room.
WCHA guests will receive free parking.