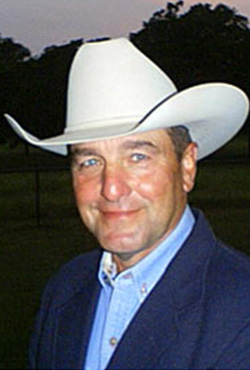 Home:
Aubrey, TX
Occupation:
Russ Smith has been in the horse business since 1971, specializing in Training, Showing and Sales.
Cards held: AQHA, NSBA, WCHA
Shows Judged:
His judging career started in 1981. Since that time, he has judged nearly every large show world-wide including: AQHA World Show (7 times) AYQHA World Show (2 times), the All-American Quarter Horse Congress (7 times) European Championships, Brazilian Congress, Australian Congress, Quarterama, Sun Circuit, Florida Gold Coast and Rebud Circuits.
Activities & Accomplishments:
He is an AQHA Professional Horseman.
He has shown several horses to Congress and World Titles. This includes several Congress, NSBA, and Reichert Lounge Line Champions. He had both the Champion and Reserve Champion winners at 2011 NSBA World Show in Hunter Lounge Line. Also captured triple World Champion Titles in the 2011 American Paint Horse World Show Western Open Slot LL, Western Open LL, and coached the owner to a World Champion win in the Amateur Western Lounge Line.
College:
Contact Info:
Russ Smith Show Horses
809 Longhorn DR,
Aubrey, TX 76227
Phone: (903) 821-7073
Cell:
Fax: (903) 564-7070
Email:
Website: