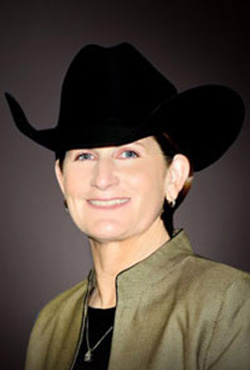 Home:
Harwinton, CT
Occupation: Owner and manager of Powder Brook Farm, a large training facility located in Harwinton, CT
Cards held: AQHA, NRHA, NSBA, WCHA
Shows Judged: Every major show in the country
Activities & Accomplishments:
In 2007 Gretchen was named as AQHA Horsewoman of the Year by the Professional Horseman's Committee.
Gretchen serves on the Stud Book and Registration Committee for AQHA, is the AQHA Director for the New England States and CQHA Vice-president.
Gretchen has been training, showing and raising champion Quarter Horses at Powder Brook for 41 years.
She has coached World and Congress champions in both youth and amateur classes.
College:
Contact Info:
Gretchen Mathes
282 Terryville Rd
Harwinton, CT 06791
Phone: (860) 307-4610
Cell:
Fax:
Email: gretchenmathes@yahoo.com
Website: